25 January 2021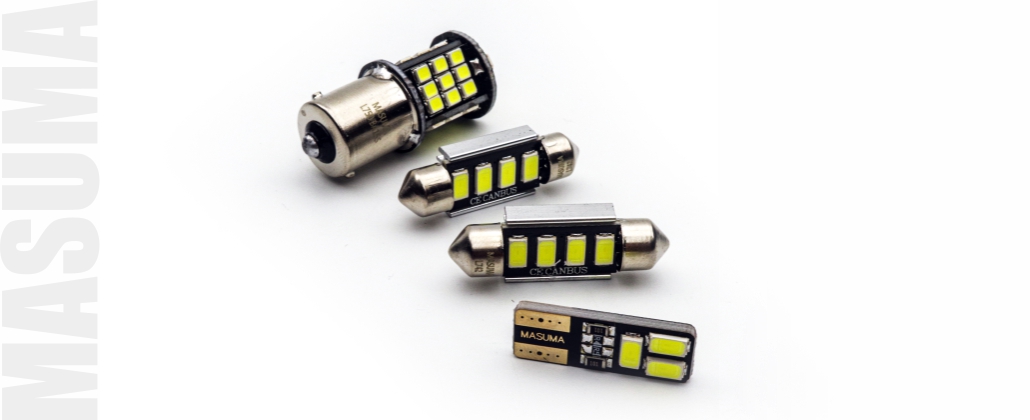 Masuma is expanding its LED bulb range: in addition to LED headlights, the range now includes diode bulbs for auxiliary and interior (cabin) lighting.
Reliable and bright SMD diodes (Surface Mounted Devices) are a perfect choice instead of usual bulbs. They provide even white lighting while generating nearly no heat. Besides, these bulbs don't care for vibrations. Energy-efficient Masuma LEDs significantly reduce energy consumption: these SMD bulbs will not drain the battery, even if left on overnight.
Masuma LED range includes all popular standard sizes used for cabin lighting, illumination and side lights: T10, T10 × 31, T10 × 37, T20, BA15s, and BAY15d sockets.