ABOUT MASUMA TRADEMARK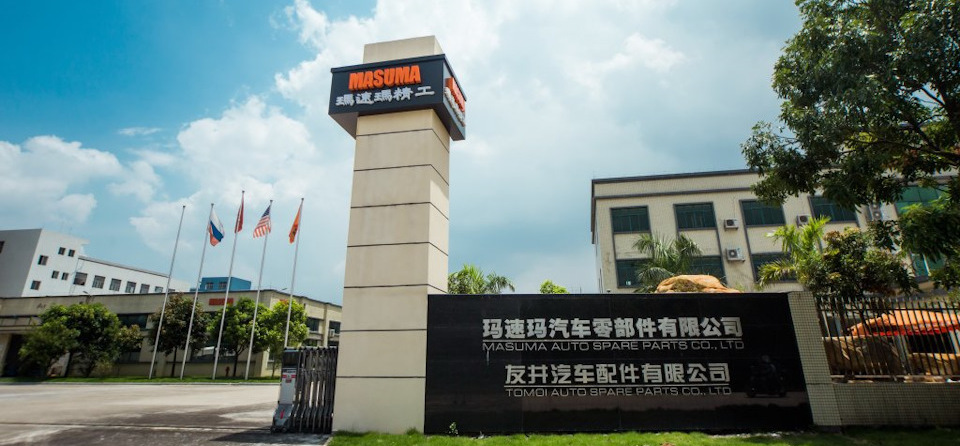 Masuma® is one of the world's largest brands of spare parts. The main specialization of the brand: resource parts for post-warranty service of Japanese cars. Today, under the Masuma® brand, more than 45 product groups and more than 10,000 spare parts are produced. The mission of Masuma® is to give Japanese car owners reliable parts for post-warranty repairs and these parts should be less expensive than the original ones.
Masuma Auto Spare Parts was founded founding in Japan in 2001, and since then, during 19 years, it has grown from a small contract manufacturer to a large manufacturing company with a turnover of over $ 170 million per year and own facilities. Today Masuma® independently designs spare parts, develops production technologies, and adapts spare parts for local markets. All this is realized thanks to our own engineering base and our own full-cycle factories producing key product groups: chassis components and brake pads.
Both contract and own Masuma® plants are located in the southern region of China. These are the best of more than 5,000 factories operating in Asia. These factories produce original spare parts for Japanese, Chinese and Korean vehicle developers. The factories are ISO-9001 certified and are equipped with Japanese operating environment. Today the key markets for the Masuma® brand are China, Malaysia and Russia.
The brand is actively developing in different countries including Eastern Europe, Arab countries and India. Due to increased sales of Masuma® parts in China, Indonesia and other countries, a decision was made in 2016 to completely relocate the parent company from Japan to China. If you are a distributor or a large retailer in your region, we will be glad to see you as our partner.