12 January 2023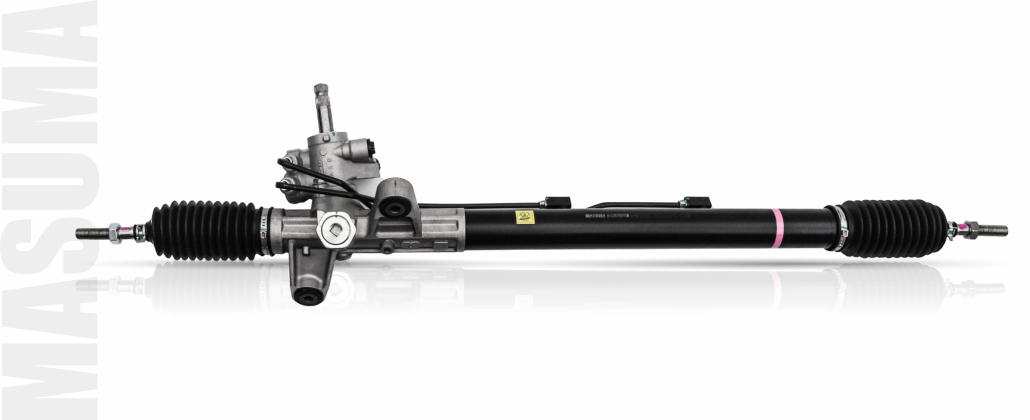 New Masuma product — Steering Racks Assemblies.
Steering Rack is a key-detail of a steering mechanism, which converts a steering wheel rotation into wheels turning. Rack steering is used in the majority of passenger cars because it provides fine control and good feedback for the driver.
Steering Rack suffers in heavy duty conditions. Rack ends transmit vibrations and beats to Steering Rack without any dampers, so it damages: leakages of steering fluid, backlash and beats appear. Steering Rack begins to knock and the car's handling worsens.
Steering Rack is the most expensive part of a steering system. Original Steering Rack prices begin from $800 up to a few thousands. Add to that availability problems and a big amount of counterfeit "original" Steering Racks.
Steering Rack repair is impractical. In car services they tighten racks and rebuild them with repair kits, but if the rack is seriously damaged it beats again after several thousand kilometers. Such repair cost is approximately equal to the price of the new non-original Steering Rack.
Masuma Steering Racks are the best alternative to expensive original racks and rack rebuild. Masuma Steering Racks' dimensions match with original characteristics, Racks are made from high-quality components, and it's easy to install them without any modification. The product range includes Steering Racks for cars with hydraulic and electric power steering, with right-hand and left-hand drive.
Masuma Steering Racks have a manufacturer's warranty. All Steering Racks are provided in assembly with rack ends.