13 December 2022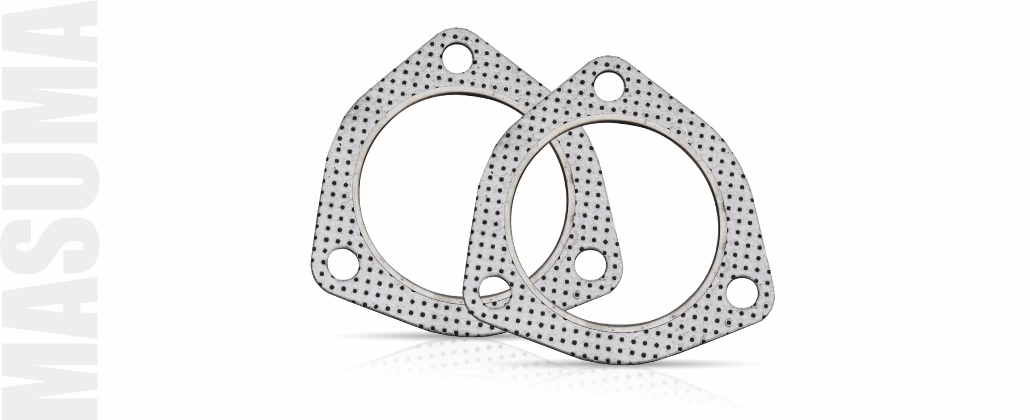 New Masuma product — Exhaust Gaskets for mufflers, flange joints and receiving pipes.
Exhaust temperature is jumping from 300 °C inside the muffler to 700–800 °C inside the exhaust manifold. Sometimes gaskets burn out and the system loses tightness: toxic exhaust furms leak out with typical loud sound. One more negative side — oxygen sensor mistakes, incorrect fuel injection, power loss, increase in fuel consumption. It is very important to replace broken gaskets quickly.
Also Exhaust Gaskets to replace in case of exhaust components dismantling, because they are one-off parts. During flange tightening, gaskets are pressed to ensure joint tightness, that's why they are unsuitable for reuse.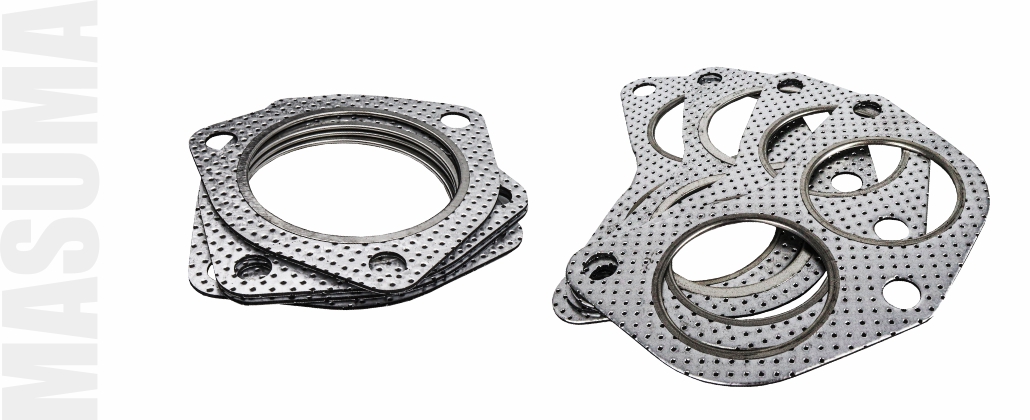 Multilayer metal Masuma Gaskets are a good choice for exhaust repairing and repacking. Their dimensions match with the original parts characteristics, and heat-resistant stainless steel guarantees a long service life.