3 August 2021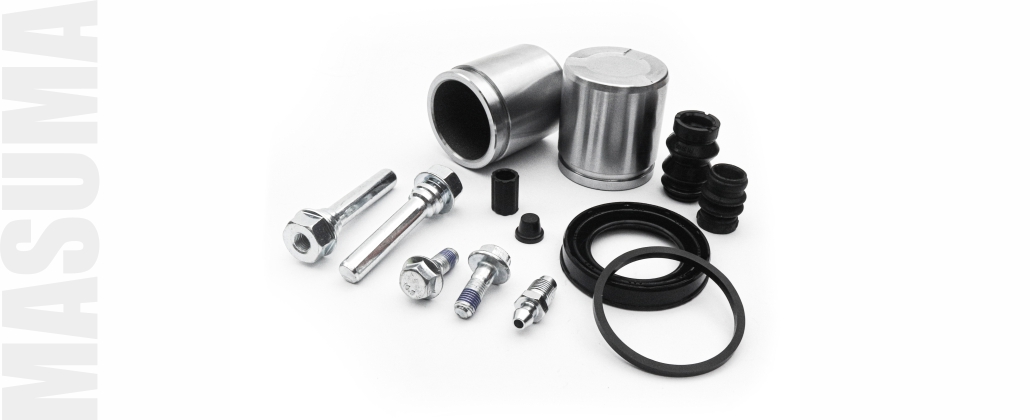 New in Masuma range: Disc Brake Caliper Repair Kits. A repair kit is a must-have for revising vehicle brake system and wedging calipers repairs. Caliper repair kit with brake caliper refit allows you to restore the brakes up to factory conditions without buying a new caliper assembly.
Different repair kits allow you to replace exactly the parts which caused troubles without overpaying for unnecessary parts. Or you can refit the caliper completely using several repair kits.
Masuma offers 4 types of brake caliper repair kits: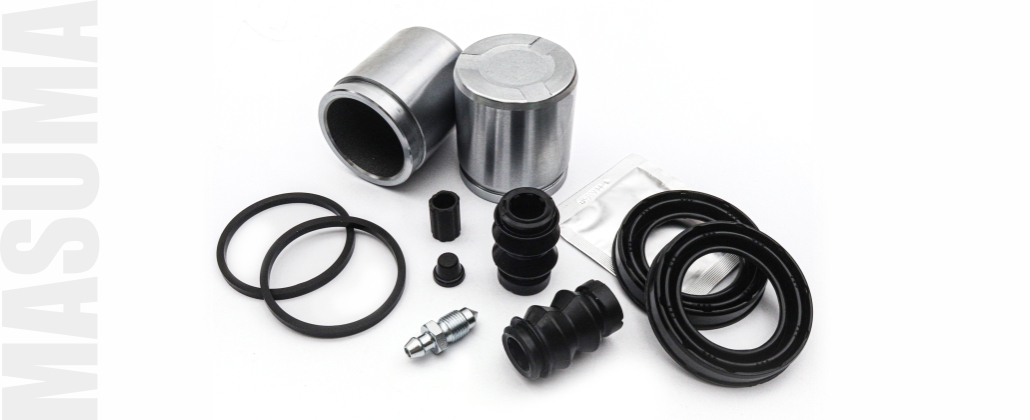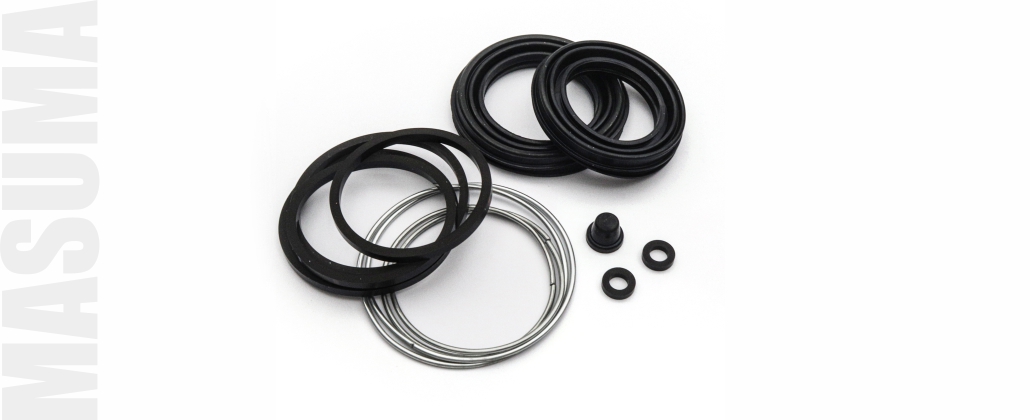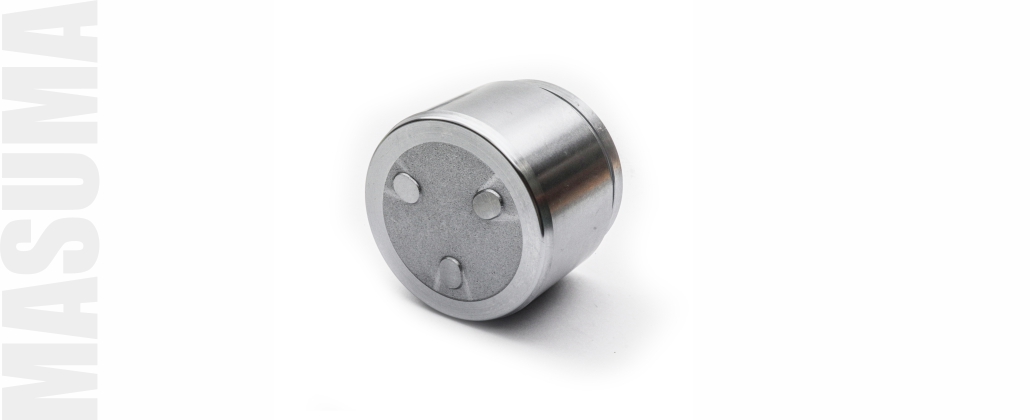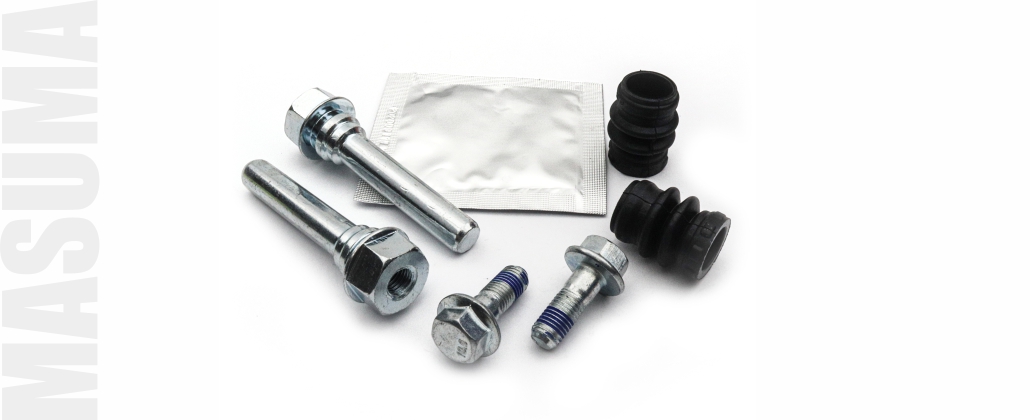 All Masuma repair kit components are high-precision produced and meet OEM parts specifications. All brake pistons and guide pins feature anti-corrosion coating and wear-resistant working surface. Rubber parts are resistant to mechanical wear and brake fluid impact.
Masuma caliper repair kits are perfect for professional maintenance of brakes as they ensure brake system durability and precision.